Full-service live event production that'll be your one-stop shop.
We'll help your vision endure -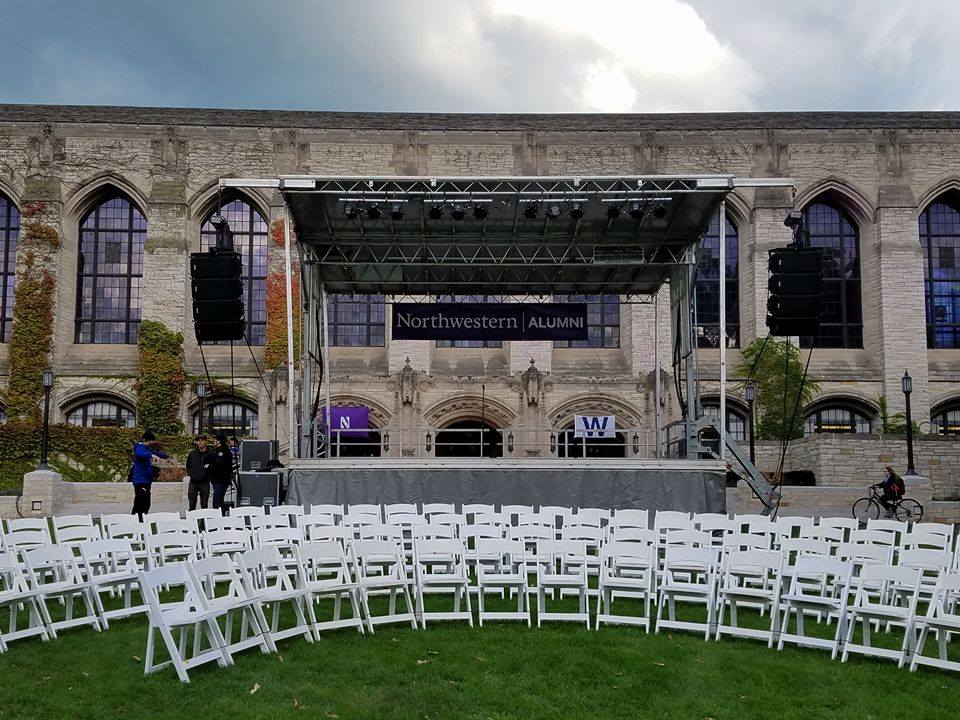 Give us a call for a free, no obligation quote and get your live event underway
Imagine being able to work with just a single company that understands what you're trying to accomplish! Our whole live event production package includes the services you need to pull off a fantastic event - this includes audio, visual, lighting and anything else you may need. We start by gaining a full understanding of the vision you have for your event and then working closely with you to ensure its success. Our Project Managers are well versed in all aspects of live event production. They can answer your questions and suggest technologies that you may not have heard of, nor had the chance to research on your own.
No two events are alike and will never be approached as such. We approach every event as a team focused on helping you achieve your desired goals. We are your very own team and will stand right beside you as you decide how you want your event to run.
Our job is to not overlook even the smallest detail! We'll work with you and provide quality live production services to make your event a big success.
Take a look below at our full list of concert and festival production solutions:
We built our reputation on live music production. Our team of professionals will assist you in every aspect of the production process to ensure that your event is not only a success, but that it exceeds your expectations.
We hate to brag, but the fact of the matter is that Sound Works Productions is the premier festival production provider delivering an audio, lighting and staging package value that is unmatched!
From a simple meeting to multi-location events, Sound Works Productions can help you provide a clear and concise message with Audio, Lighting, Video and Staging solutions to your clients and staff in any situation.
Theater presentations offer a whole set of challenges to promoters and producers alike. Intelligibility, clarity and coverage are paramount. If your attendees can't hear or understand dialog or if the music is uneven, your patrons will be disappointed.
Bridgewater Rentals and Productions has been a staple in the House of Worship market for years, providing expertise for church services and conferences. It has brought to Sound Works Productions a staff of individuals with a very keen understanding of this segment's specific needs for live production.